Three Tips to Capture Visitors Attention
Studies have shown that the majority of visitors spend less than 8 seconds on your website. That means you only have 8 seconds to capture a parents' attention. Here are three simple child care website design tips that will capture visiting parents' attention and increase the length of time they spend on your website learning more about the child care services you offer.
Focused Content – parents are coming to your website for a specific reason – to learn about the child care services you provide. Make sure your website is well designed with the most important information easy to find – location, programs offered, enrollment information, and special services offered.
Up to date – parents will quickly leave a website that has old information, has not been updated for years, or last blog article was from 2012. Work with your webmaster to add new content on at least a monthly basis and remove old – dated information, text, and images.
Use multimedia – images of your center, classrooms, happy children learning, and playing (make sure you have written permission from each child's parent to use their photos), videos, and animation.
There are many things to consider when designing a child care website that results in capturing parents' attention and get them to contact you. For more information about the professional child care websites provided by Child Care Owner, please give us a call – we look forward to helping you!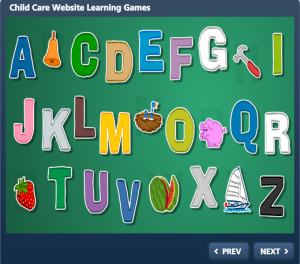 Child Care Web Design Made Easy!
See what so many child care owners are raving about.