Decorating Your Child Care Website for the Holidays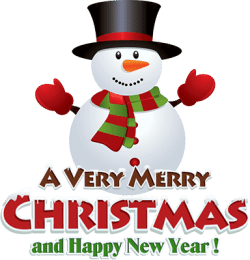 One of the primary challenges of a great website is engaging visitors. The average visitor will spend less than 15 seconds on your website according to Tony Haile of Chartbeat. Your child care website must instantly capture your visitor's attention.
Child care businesses often decorate classrooms, doors, bulletin boards and many other areas within the business for the children, parents, and staff. However, a very small percentage of child care owners add seasonal decorations to their website. This is a marketing mistake because decorating your child care website with some "holiday cheer" helps to gain visiting parents attention and encourage them to stay on your website and learn more about the child care services you provide. Remember, marketing is about engaging with new parents to gain new and ongoing enrollment.
Sample ways to add Christmas and New Year's holiday cheer to your child care website:
Update your home page slider with holiday wishes and messages.
Add images of children and staff are enjoying current or past holiday celebrations – parties, parades, and other special events.
Add holiday music to your child care website.
Using apps or plugins, you can add snow, animated holiday characters, and seasonal countdowns.
Dress up your company logo for the holidays.
Real life Child Care Websites managed by Child Care Owner decked out for Christmas:
Precious Little Ones – we personalized their logo by adding a Santa hat, a Snowman that wishes visitors Merry Christmas and Happy New Year, falling snow and a Santa counting down the days until Christmas.
Creative Corner – we added some greenery with decorations to the top of the website, falling snow and a welcoming Snowman.
Child Care Owner – of course, we had to decorate our website – a header of decorated greenery, a custom image slider showcasing special winter child care marketing registration signs and banners, falling snow, a Christmas calendar with daily child care marketing specials, and a Santa countdown.
All of these holiday decorations were very easy to create and will provide parent engagement all month and increase child care center tours and new enrollments.
How will you decorate your child care website? Need some help? Give Child Care Owner a call; one of our professional designers will be happy to help!
Child Care Owner – "Your Child Care Marketing Department". Child Care Owner specializes in marketing for the Child Care Industry – Child Care Websites, Child Care internet Marketing, Social Media Marketing, and promoting your child care services with print marketing materials.
Copyright ChildCare Owner