BUILDING A SUCCESSFUL CHILD CARE
BUSINESS JUST GOT EASIER...

YOU'RE JUST SECONDS AWAY FROM THE ESSENTIAL TRAINING, ADVICE & SUPPORT
YOU NEED TO PLAN, CREATE & GROW A SUCCESSFUL, PROFITABLE, CHILD CARE BUSINESS


STOP US IF ANY OF THIS SOUNDS FAMILIAR…



If it does, then you already know how difficult it can be
trying to get quality child care business advice & support
THAT'S WHAT INSPIRED US TO BUILD CHILD CARE OWNER
We were fed up with hearing stories about good people, just like you being left stuck and let down in their pursuit of building a successful child care business, thanks to:
Thankfully, all of that is behind you…
Introducing
Child Care Owner
Child Care Owner is the leading community for child care business owners.
It's a membership about the "Business Side of Child Care"!
And it's packed with in-depth, practical training and resources on all the business aspects of planning, building, running and growing a successful child care business.
PLUS the community support you need to ensure your child care business achieves its full potential.
CHILD CARE OWNER WILL HELP YOU TO:
Build a business you love, that generates predictable, recurring income and finally gives you the freedom and lifestyle you want
Eliminate the guesswork and stop throwing stuff at the wall and hoping something sticks by giving you a step by step roadmap to follow
Become infinitely better at managing your child care business on a day to day basis, so that you have way more time and far less stress
Tap into the collective knowledge & experience of a community of child care business owners and experts who are there to support each other
Finally get a grip on the financial side of your child care business resulting in stability, savings, profits and rewarding personal income
Attract more parents and keep them engaged and involved in your child care business so their children stay enrolled for many years in your programs
WHAT MAKES CHILD CARE OWNER
DIFFERENT?
ACCESS TO EXPERTISE
Tap into our 100+ years experience in the child care industry and a proven track record of driving growth, financial stability and profits.
EXPERT CONSULTANTS
Looking for additional help and support? The consultants at Child Care Owner are available to provide group or one-on-one consulting and individualized support.
WE WALK THE WALK
Where others teach unproven theory or rely on outdated experience we're in the trenches with our fingers firmly on the pulse of the child care industry.
NO B.S. ALLOWED
We're not into overblown hype, marketing tricks or jumping on the latest shiny bandwagon. Just straight-talking, honest, proven and practical advice. No B.S.!
PEER SUPPORT
All members - are owners like you. The Child Care Owner community is there 24/7 to answer all your questions and provide feedback and support.
OUR FULL COMMITMENT
Your success means our success! Child Care Owner is 100% focused on helping you build a successful child care business! And, enjoy the journey.
4 WAYS TO LEARN INSIDE CHILD CARE OWNER
EXPERT ROADMAPS
Our step-by-step guides taking you from where you are to...where you want to be!
Looking for proven paths for Exit Strategy Planning, Marketing and Enrollment Building, Financial Management, Mergers & Acquisitions and Increasing the Value of Your Child Care Business? Our unique membership roadmaps guide you through everything you need to do.
Simply follow the steps and you'll see the results in your child care business in no time!
IN-DEPTH COURSES
Prefer to learn on your own or need something a little more advanced? Our course library contains all the training you need on topics from cash flow management to Exit Strategy Planning.
Sample Courses:
Exit Planning
Cash Flow Management
Calculating Tuition for Profits
Business Valuation
Child Care Financing
Grow by Acquistion
Marketing
New Construction
Remodeling
LIVE Q & A'S
Interactive live Q & A sessions every month.
Need advice and feedback tailored to your specific situation? We hold a live monthly call where we answer all your questions and provide individual advice.
Plus you can get answers to questions 24/7 inside our member-only forum.
EXPERT WORKSHOPS
Deep-dive masterclasses from leading experts and influencers.
Looking for in-depth insights on specific tactics and strategies? Our expert workshops have you covered!
We've assembled a cast of seasoned experts with specialized knowledge and a history of working with child care business owners.
The childcareowner.com in-house experts include CPA's, mergers & acquisition attorneys, child care and school architects, insurance specialist, personal financial planners, child care business brokers, SBA lenders, child care marketing experts, child care business valuation analysts, exit strategy planning professionals, and much, much more!
ALL CHILD CARE OWNER MEMBERS GET ACCESS TO: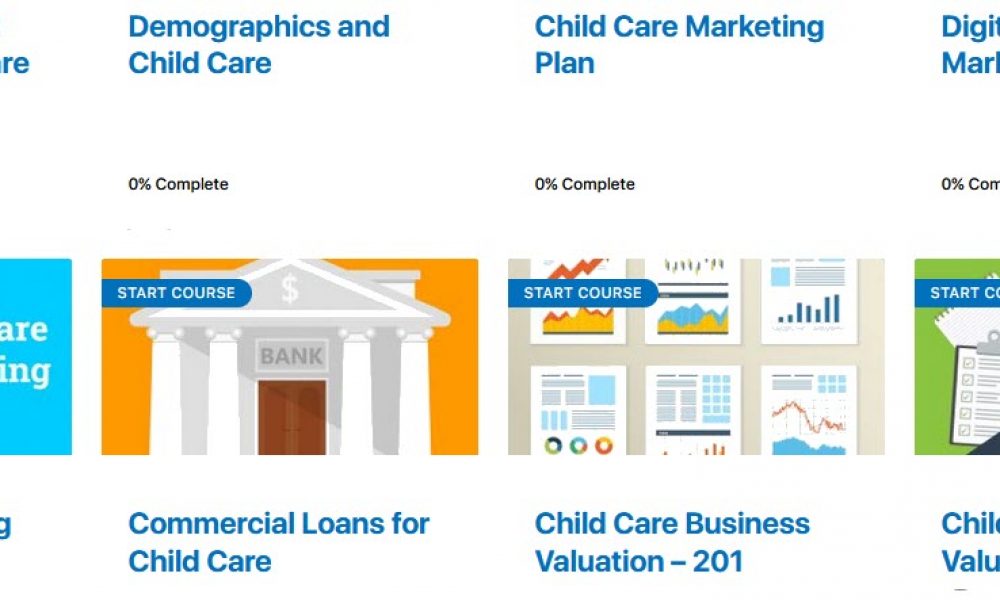 ACCESS TO OUR FULL TRAINING ARCHIVE
We have a large (and growing) library of content for you to dive into from full courses on topics ranging from maximizing the value of your child care business, marketing that results in new enrollments, to quick wins and expert workshops to deep dive on specific strategics and child care business processes.
Learn what you need, when you need to, from wherever you want.
A THRIVING, SUPPORTIVE COMMUNITY
OF PEERS
Our community is the heart of Child Care Owner and the place to go for all your questions, asking for feedback, gaining support and getting to know other like minded child care business owners.
We may be biased but we happen to think our members are amazing with a whole range of skills and expertise, and they make the Child Care Owner forum an incredible resource to turn 24/7.
A PERSONAL ON-BOARDING PROGRAM
Upon joining Child Care Owner, we will schedule your personal on-boarding with one of our child care business consultants.
The on-boarding program is designed to allow us to get to know you, your child care business, and access needs so we can make recommendations of where to start and point you to specific resources within Child Care Owner to help you solve your business problems, get answers and achieve success as quick as possible.
CHECKLISTS, CHEATSHEETS AND WORKBOOKS
Standard Operating Procedures (SOPs), Checklists & Cheatsheets for Essential Tasks, including:
Plus a lot more inside our resource library.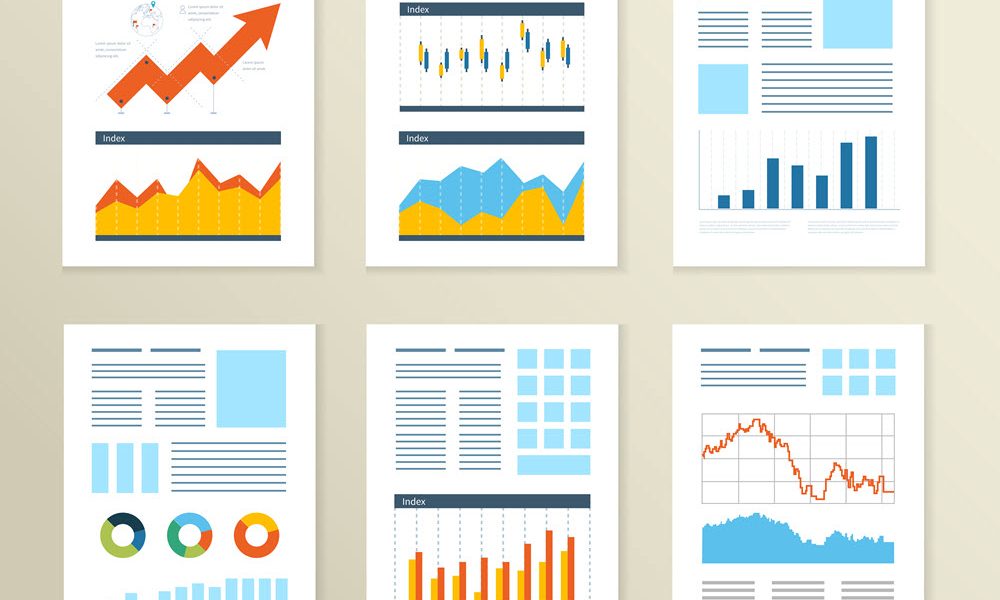 ...All of this any much more ONLY inside Child Care Owner
REAL PEOPLE, REAL SOLUTIONS, REAL SUCCESS
30 Day No Questions Asked Money Back Guarantee
When you join Child Care Owner yor are fully protected by our 100% Satisfaction Guarantee. If you do not feel like you've received value and you decide you want to cancel any time with the next 30 days, just let us know and we'll send you a prompt refund. No hassels, headaches or hoops to jump through.
We're confident that you'll find a membership useful, and we won't make you beg or invoke any silly rules or conditions – if you're not satisfied within your first 30 days then we'll refund you without any fuss.
Apply for membership to ChildCareOwner.com
If you're ready to take your child care business to the next level by applying for membership, simply choose your payment option below and click the button to apply…
Annual Membership
Hassle-Free 30 Day Money Back Guarantee
NOT SURE IF CHILD CARE OWNER IS RIGHT FOR YOU?
A Child Care Owner membership is NOT for everyone, and truth be told we'd prefer to help you figure out if it's not right for you BEFORE you apply rather than waste your time. So, let's cut to the chase…
WHO CHILD CARE OWNER IS FOR
Membership in Child Care Owner is only available to the owners of child care businesses
The owners of child care businesses who are serious about doing what it take to improve and take their child care business to the next level
Child care business owners who want to start generating consistent revenues and profits – the financial rewards for the quality care they provide
Child care business owners who are willing to spend time and effort learning how to improve their business…and then putting in the work necessary to make their business goals a reality
Action takers who aren't just going to watch some training videos and never implement. We provide the training and resources, but you still need to do the work!
Child care business owners who want to get out of the rut of working endless hours, under high levels of stress, and making very little money. Child care is a business…like any other business, the business should provide you with income and profits for your hard work!
WHO CHILD CARE OWNER IS NOT FOR
People who are NOT the owner of a child care business. Membership is only available to the child care owners.
Owners looking for a get rich quick solution – if you think the child care industry is going to make you rich overnight, we're not the right choice for you!
Idea chasers – if you're constantly chasing the next idea and never implementing a plan, Child Care Owner is not for you. Building a successful child care business takes commitment.
Anyone looking for a quick fix or not willing to dedicate time and effort to their child care business. Child care businesses take time and effort to manage and build.
Those looking for someone else to do the working for them. We cannot do the work for you! We can provide you with the training and resources that you can use to build your business.
People expecting guaranteed results – we know what we teach works but we can't guarantee specific results from following our advice. We hate to break it to you, but no one can make that promise! But, we know if you focus and implement the right strategies, your child care business will improve.
It might seem strange, us trying to talk you OUT of becoming a member – but truly if Child Care Owner is not the right fit then neither of us benefit. We have a vested interest in your success (you won't stick around long if we're not helping, right?) – and that all strats by making sure Child Care Owner is right for you before you join.
WHAT OTHERS ARE SAYING ABOUT US
Well of course WE think we're awesome – it would be worrying if we didn't. But don't just take our word for it, check out the nice things other folks are saying about us.
As they say, "You don't know, what you don't know." I can't believe all the things I have learned from the Child Care Owner resources. The courses are excellent and provide the structure I need to put learning into action and see results in my child care business.
I look forward to the webinars and experts with so much experience in the child care industry.
I love it all! But one of my favorite things is the Quick Wins. These bite sized nuggets help me to make small changes that produce big results.
I've searched for years for practical business knowledge and support to help me with running the financial part of my child care business.
Most of the resources for child care businesses only focus on programs and curriculum. I was so happy to discover Child Care Owner and all the business focused things.
I am so happy that Child Care Owner is so affordable. Other companies that offer courses, seminars and coaching for child care operators are so expensive. I think Child Care Owner is affordable for the owners of large and small child care businesses.
Frequently Asked Questions
So, you have questions? Let us try to answer those for you…
What kind of membership site is ChildCareOwner.com suitable for?
We focus on helping child care owners with the business side of child care – financial management, exit strategy planning, marketing, real estate, facilities, mergers & acquisitions – everything child care business related. We provided resources, webinars, courses, live question and answer session, private and group coaching, and in-house and quest experts.
I've just started my child care business, is ChildCareOwner.com right for me?
Absolutely – Child Care Owner covers every stage of child care business ownership – from just getting started, expanding to multiple locations. It is a perfect time for you to join Child Care Owner; as not only do we have training that will take you through every step, but you'll also be able to get support and advice from within the community too, to help you through your journey.
I already have a child care business that's doing well, what can ChildCareOwner.com do for me?
Assuming you want to keep growing and improving your child care business then Child Care owner can help you with fine turning your marketing, enrollment, financial management; as well as supporting you with working towards your future goals. This is certainly not a "beginner-only" community – far from it! We've helped clients to grow to profitable, multi-unit operations, so there's plenty of expertise that you're sure to benefit from in your continued growth.
Is all the content available immediately upon joining ChildCareOwner.com?
Membership in Child Care Owner begins with thecompletion of the new member application form. A member of the Child Care Owner team will contact to you to learn more about your child care business and goals.
Once you are approved for membership, we offer a robust On-boarding to get you off to a great start! The On-boarding experience is designed to identify your business goals and needs. Using this information, we will make some recommendations of where to start within Child Care Owner.
All of the content including in a membership will be available to you 24/7. Just jump in a start making use of the training straight away. We regularly update and add new material too – so your content library will continue growing.
Can I get one-on-one help and support for my child care business?
Not only can you ask questions and get advice, support and feedback any time from within our community; but we also run monthly live Question & Answer sessions, where you can pre-submit your questions for Donna and our other in-house experts, or even ask them live.
On top of that we also have a private coaching section in the community, where you can get private support and feedback. This alone is worth more than the price of admission!
Why should I become a member today instead of waiting?
It's time for you to take action. Simple as that. If you really want to have a successful, profitable child care business then you need somewhere to get answers to all of your questions – especially the ones you don't know you have yet. You need support, community, and most of all…accountability!
Child Care owner is that place. If you really want to make a difference, the time is now.
What if I don't enjoy ChildCareOwner.com?
We know you will LOVE Child Care Owner, however, if for whatever reason you're not 100% satisfied in any way we have a 30 day money back guarantee (no questions asked). We want you to succeed, and know that if you become a member of Child Care Owner and really put your heart and soul into it… you will see amazing results!
What happens if I decide to canel my membership?
Obviously we'd love it if all our members stuck around forever. However, if you do decide to cancel obviously we'll be very sad, but if you're intent on leaving then you'll be able to do so with just 2 clicks of a mouse.
Can I access the content released at ChildCareOwner.com during my membership once I cancel?
No. If you cancel or do not renew your membership you will no longer be able to access the content inside ChildCareOwner.com
Can I upgrade to an annual membership later?
You sure can! You can upgrade to annual membership any time with a couple of clicks from your account page. Our system will automatically take into account the time left on your current subscription, so you'll never be double charged either. (Additional pricing discounts may not be applied to annual membership rate.)
I'm not 100% sure what ChildCareOwner.com is or if it's right for me, do you offer a trial so I can test it out?
We do not offer a trial membership. However, it there's anything at all that you're not certain about, anything we haven't made clear; any concerns or questions then please do contact us at support@childcareowner.com and we'll help you out.
NO! Membership is per approved individual.
Your business partner must submit a membership application and if approved pay the monthly or annual membership fee. Directors or employees are not "owners" and do not qualify for membership to ChildCareOwner.com.
Sharing of Login information will result in immediate termination of membership with NO refund of fees.
Our advanced security systems track all IP addresses, logins, timestamps, history, and metadata.
ChildCareOwner.com at its' sole discretion reserves the right to cancel membership and access, without refund if login/account sharing is suspected.
Apply for membership to ChildCareOwner.com
If you're ready to take your child care business to the next level by applying for membership, simply choose your payment option below and click the button to apply…
Annual Membership
Hassle-Free 30 Day Money Back Guarantee